Do you ever feel oppressed or frustrated by the Scriptures you've read? As if the things you see in God's Word (the New Testament in particular) are just more things you need to add to your daily to-do list?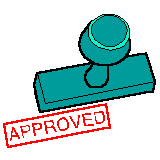 Do you battle an underlying sense of failure or condemnation because no matter how hard you try, you can't put an approved stamp beside all the perceived requirements assigned to your life?
Are you tormented by wordless guilt because you know you aren't good enough at anything you do, including being a daughter of God?


I'm convinced the above are symptoms of a spiritual attack designed to convince us that our "arms are too short" to fulfill the plan of God, that we aren't good enough, strong enough, spiritual enough, diligent enough, or some elusive something enough to please our heavenly Father.
Been there?
Here's a thought … be who you are,
not who you wish you were.
You see, if you are a believer in Christ Jesus, God has already placed within you the power, the ability, the strength, the capacity and the grace to be everything He has called you to be, most of all, His beloved daughter, complete in Him. Do we see all of those things in our daily lives? Hardly. But that doesn't mean they aren't there, working their way to the surface as we yield.
Our pop culture fascination with zombies, vampires, werewolves and the like ought to teach us something … transformation is inevitable. God WILL have His way in us. He will, according to His Word, bring to completion (perfection) the good work He has begun in us in Christ Jesus!