It's H week for our a2z take 2 meme!
Holy, heaven, hippos (thanks, Patty, for that visual this morning), hydrangeas … all those H words and a few more rippled through my gray matter today.
Shortly after returning home from work, however, I found myself prostrate on the bathroom floor, snorfling into a wad of tissues.
Hubby was turned down today for a job I'd been hoping he would get. A nice, local job with benefits that would have reasonably regular hours and be steady and not subject to the whims of the construction industry, the energy industry, or road conditions and weather issues.
He didn't even get an interview. "Not enough experience," they said. Seriously? More than ten years of experience in all aspects of the construction industry from landscaping to tile to painting to remodeling, as well as the ability to operate all manner of equipment AND thirteen years of leadership and human relations skills as a pastor doesn't qualify him to be a flippin' maintenance man? According to the employer, he didn't "meet the parameters." Yeah, because bureaucracy is utterly incapable of thinking outside the box.
OK, enough of that topic, which could cause a rant, and no one wants to hear a rant!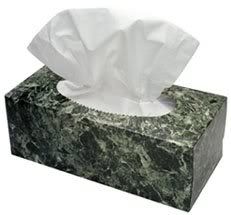 Back to the bathroom floor and the snotty Kleenex.
I wanted to pray those powerful, eloquent faith-filled prayers we read in the Word and find in books by or about about wonderful, glorious Christians who have it all together in the midst of the storm.
But all I could get out was a muted, mumbled "help."
Ever been there? So distraught you can't even pray those long, meandering prayers of faith we're so proud of? So miserable it's a struggle to croak out any sounds at all?
It's OK. God doesn't mind. A simple, heartfelt, whispered "help" is sufficient to get Him riding to the rescue, sending aid and answers, moving obstacles and rearranging the systems of man to accommodate those pleas for help. The response might not manifest the way we presume it should, but He will respond, and it will be in our best interests.
"Let your character or moral disposition be free from love of money [including greed, avarice, lust, and craving for earthly possessions] and be satisfied with your present [circumstances and with what you have]; for He [God] Himself has said, I will not in any way fail you nor give you up nor leave you without support. [I will] not, [I will] not, [I will] not in any degree leave you helpless nor forsake nor let [you] down (relax My hold on you)! [Assuredly not!]
So we take comfort and are encouraged and confidently and boldly say, The Lord is my Helper; I will not be seized with alarm [I will not fear or dread or be terrified]. What can man do to me?" Hebrews 13:5-6 Amplified (emphasis added)